Quite a substantial job this kitchen refurbishment; but even though it made a considerable mess; the end result was worth it!
Here a view from before.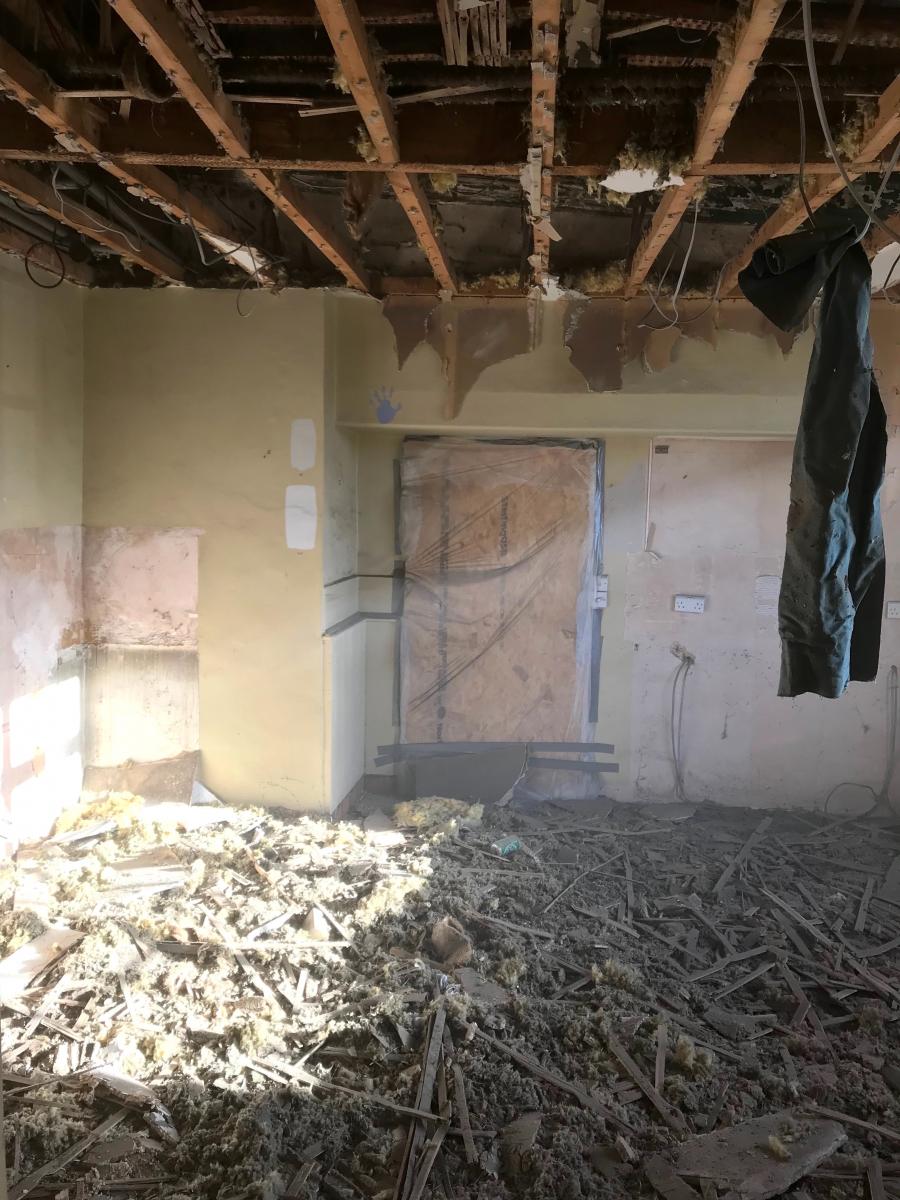 And another; notice the eccentric inclination of the old roof, compared with the new ceiling.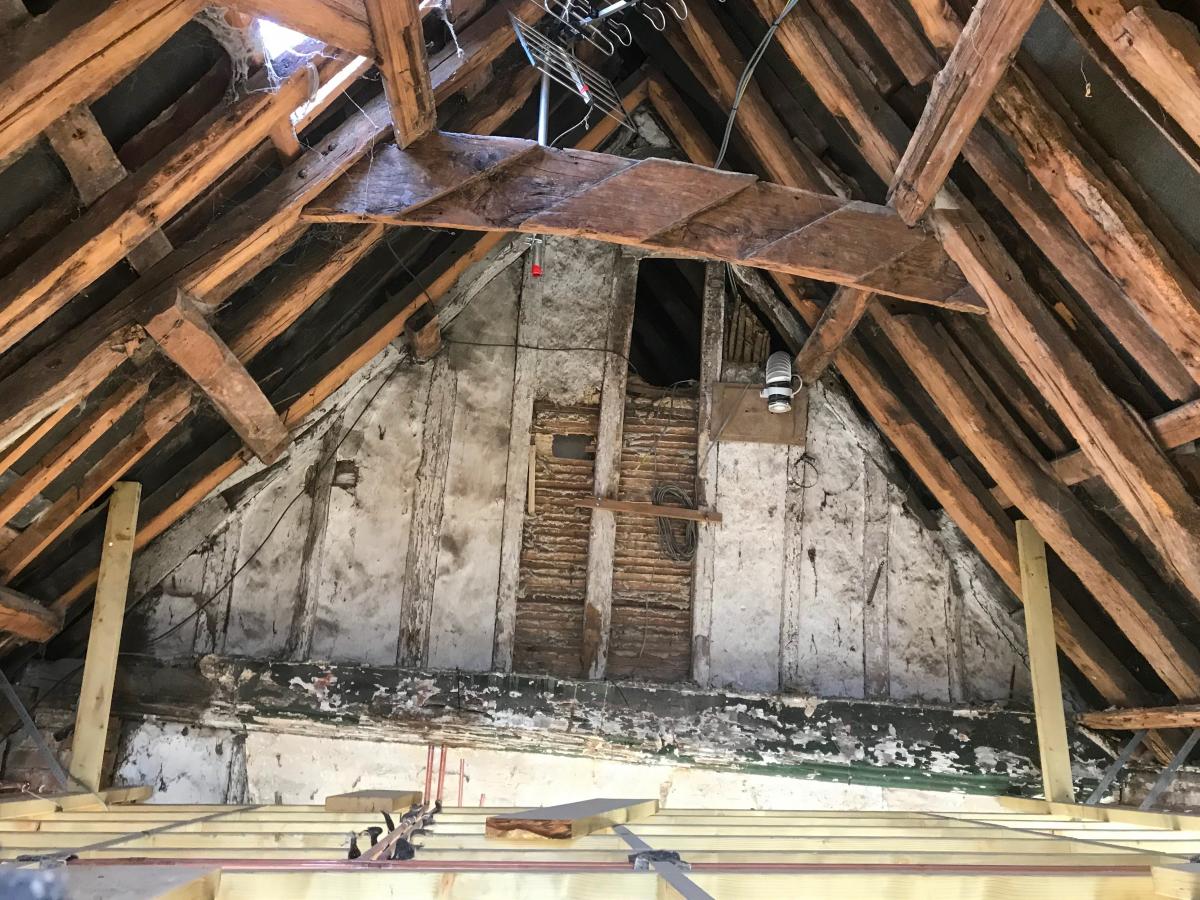 Click the link above for more pictures of the finished result. Quite stunning!