We are starting our 'Meet the Team' blogs with none other than the founder of K.E. Jones & Son - Mr Kevin Jones! Kevin will be 70 this year and the business will also be celebrating its 50th birthday. 
When Kevin left school he did an engineering apprenticeship but left the company when it finished, as he couldn't bear to be stuck indoors. He joined a local building firm in North London, and worked all over the area learning the building trade.
In 1972 he married his lovely wife, Sandra, and they moved to Wakes Colne which felt like the middle of nowhere after London! Kevin had been travelling back at weekends before the wedding to finish building their first home together. In 1975 the couple moved to Leavenheath. Sandra was pregnant with their first child, Danni, and they were living in a caravan while Kevin built their new home - not easy with a new baby!
Kevin has always been able to see the potential in property, and this is how he has moved forward over the years. Kevin is an extremely hard worker with 'old school' ethics, and has even been known to help out older customers at Christmas time without charging them. Although a very quiet, private man, he is very kind and will help anyone.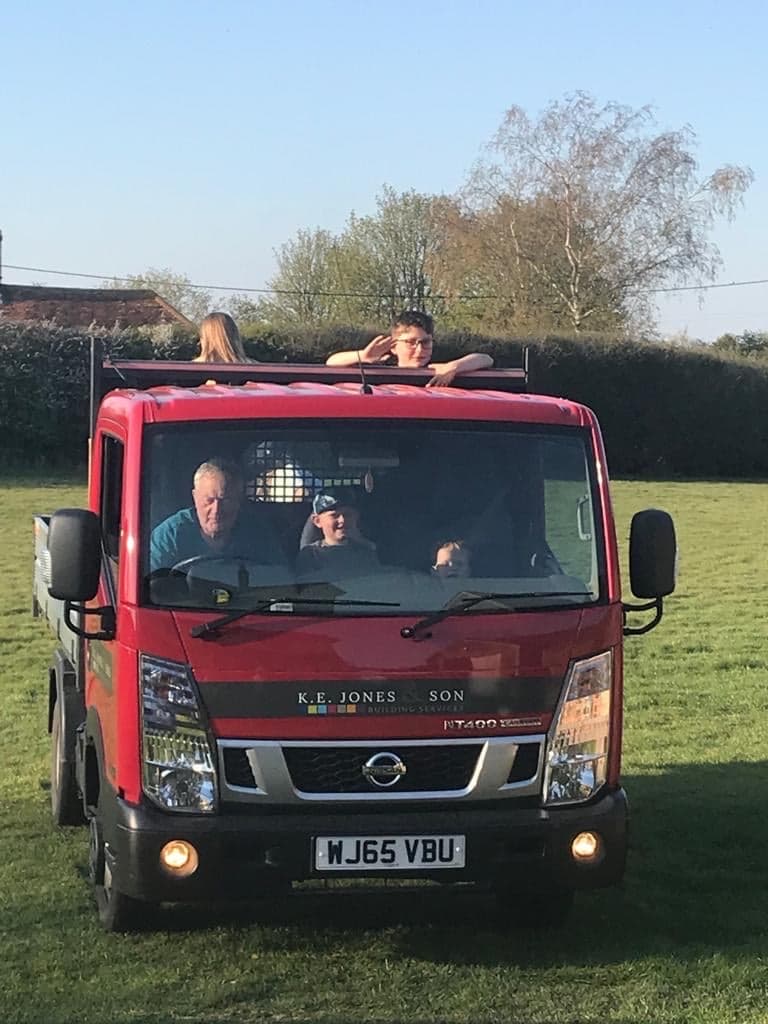 Kevin is father to 3, Danni, Ben and Will, and a much-loved grandad to 4 grandsons and 3 granddaughters. Although Kevin is now semi-retired having handed over the company reins to Ben, he is currently building two detached houses!