In this week's blog we'd like to share with you this stunning, purpose-made chimney stack that we built last year. We were involved with English Heritage on this project.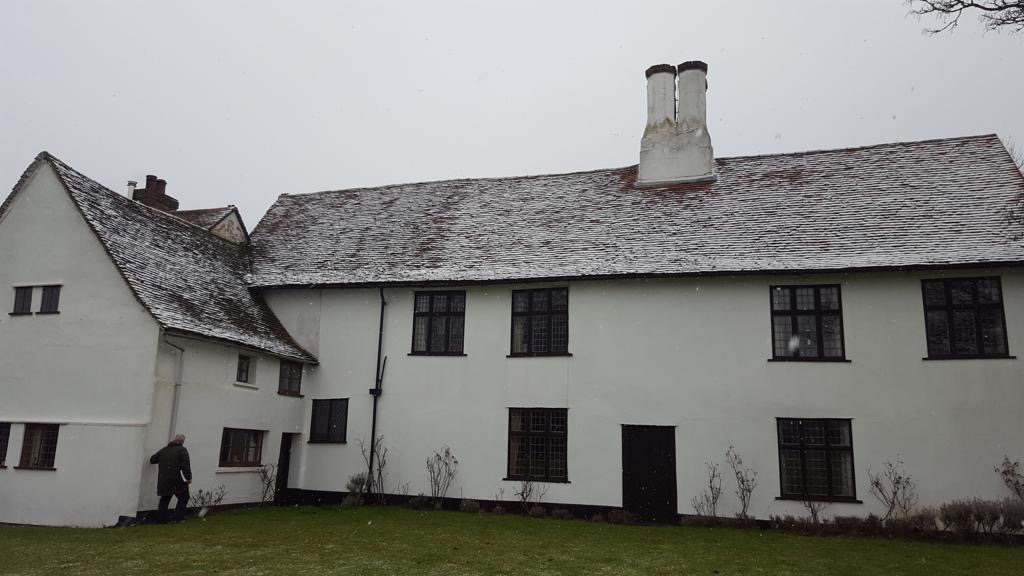 These shots were taken before we started.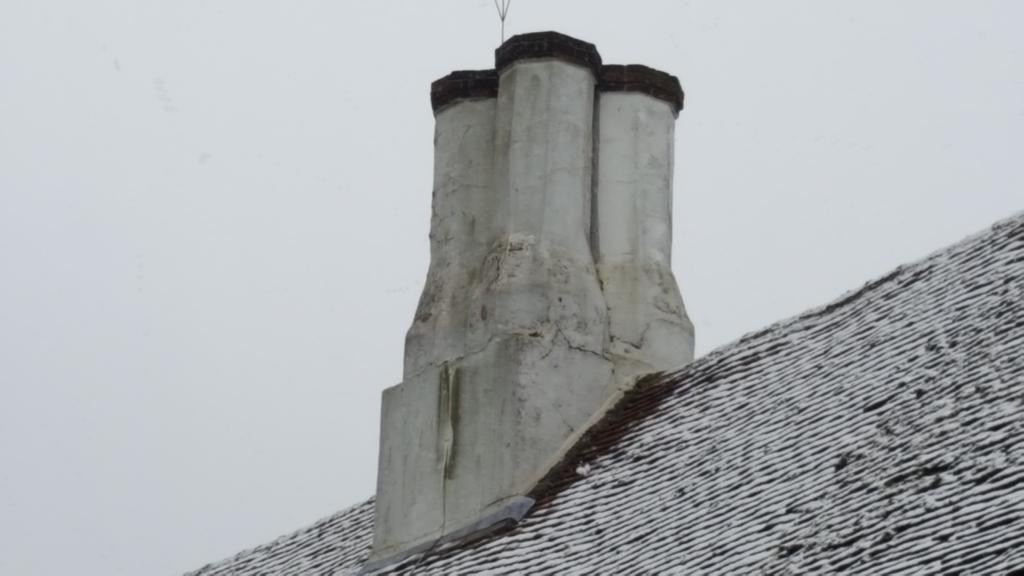 We used locally sourced, hand-made bricks from Bulmer Brickworks to complete the job.
The next pictures were taken during the process of rebuilding the chimney.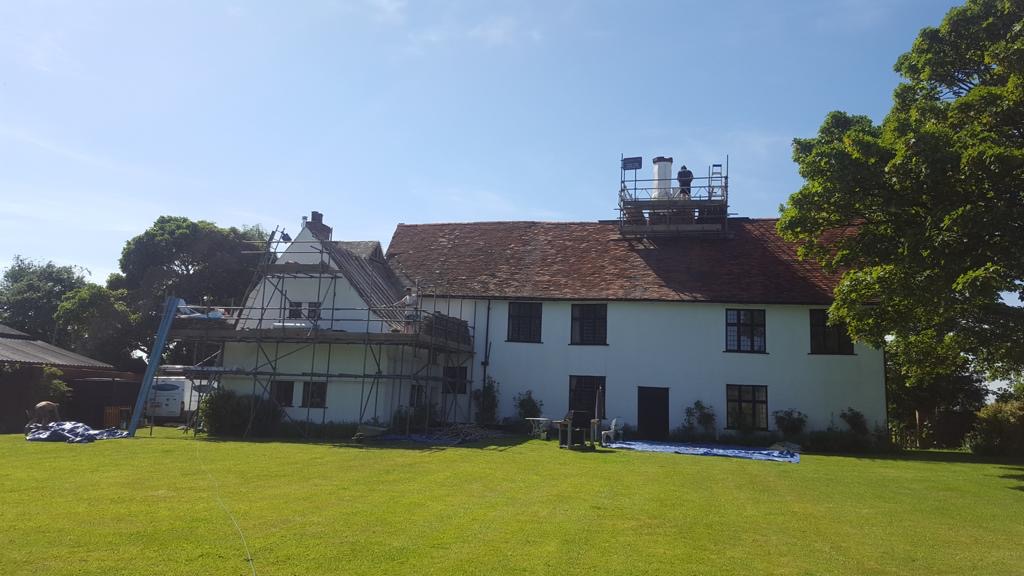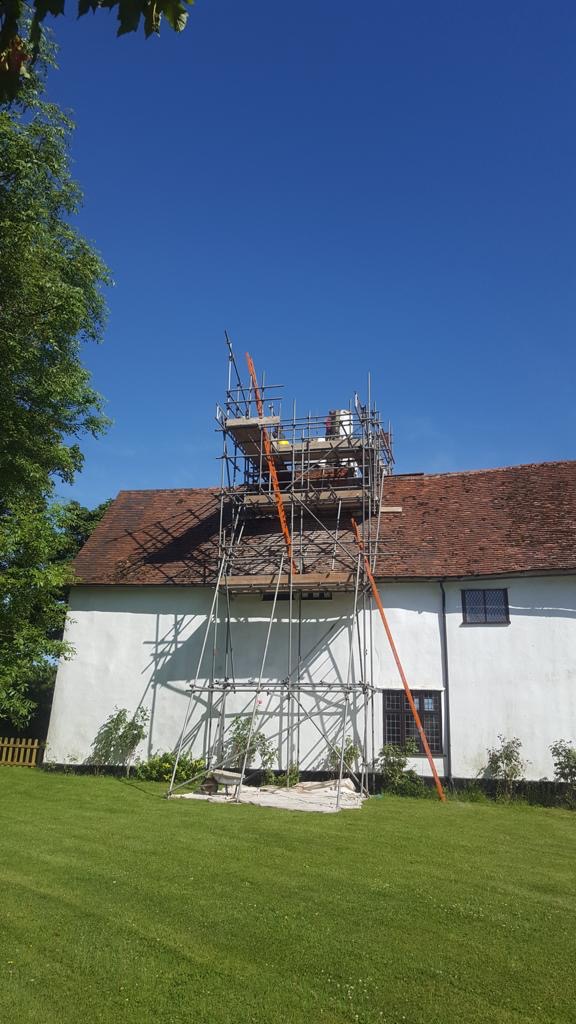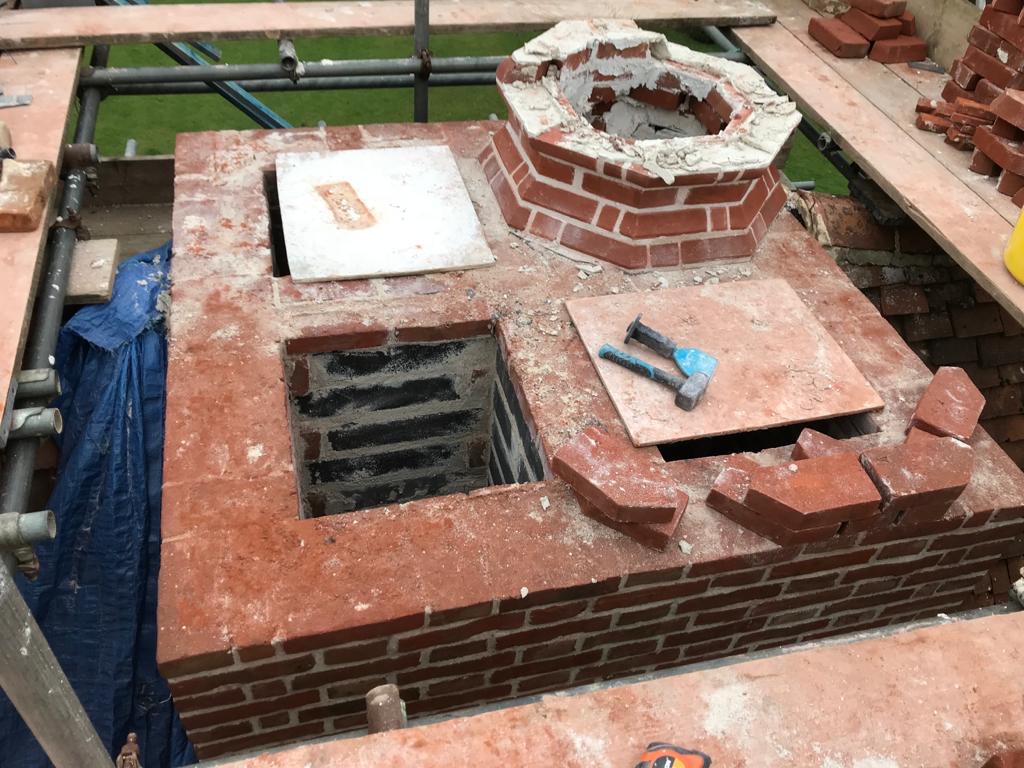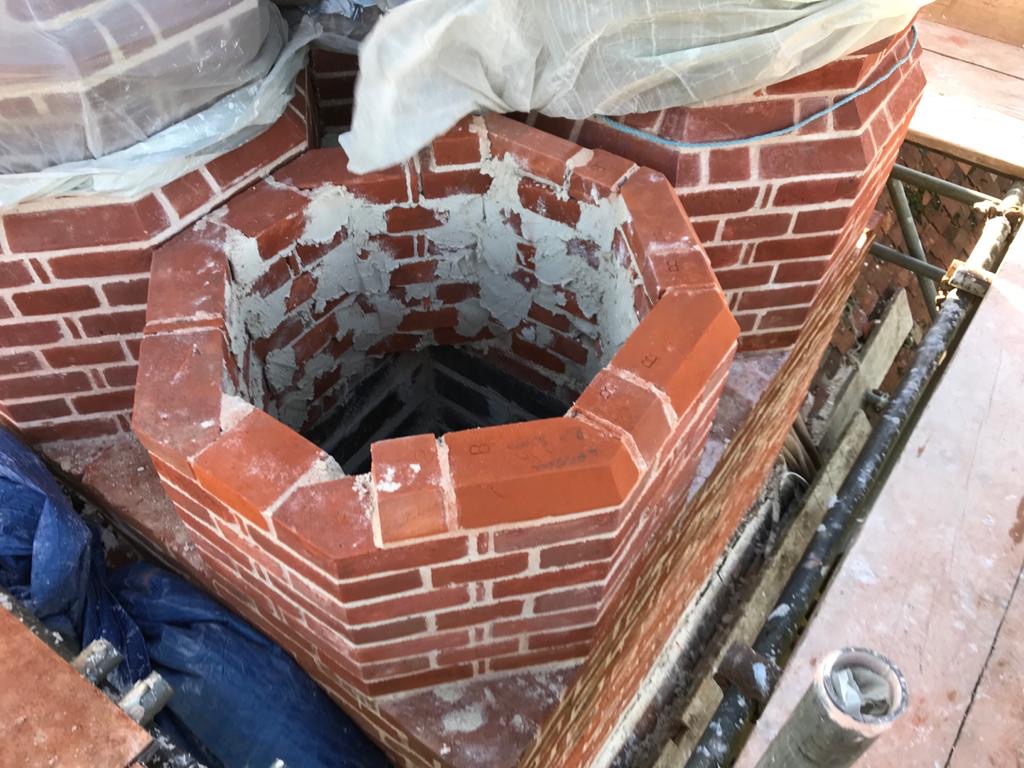 Every brick used had a different shape, so this was a painstakingly complex job, which was rather like doing a jigsaw puzzle!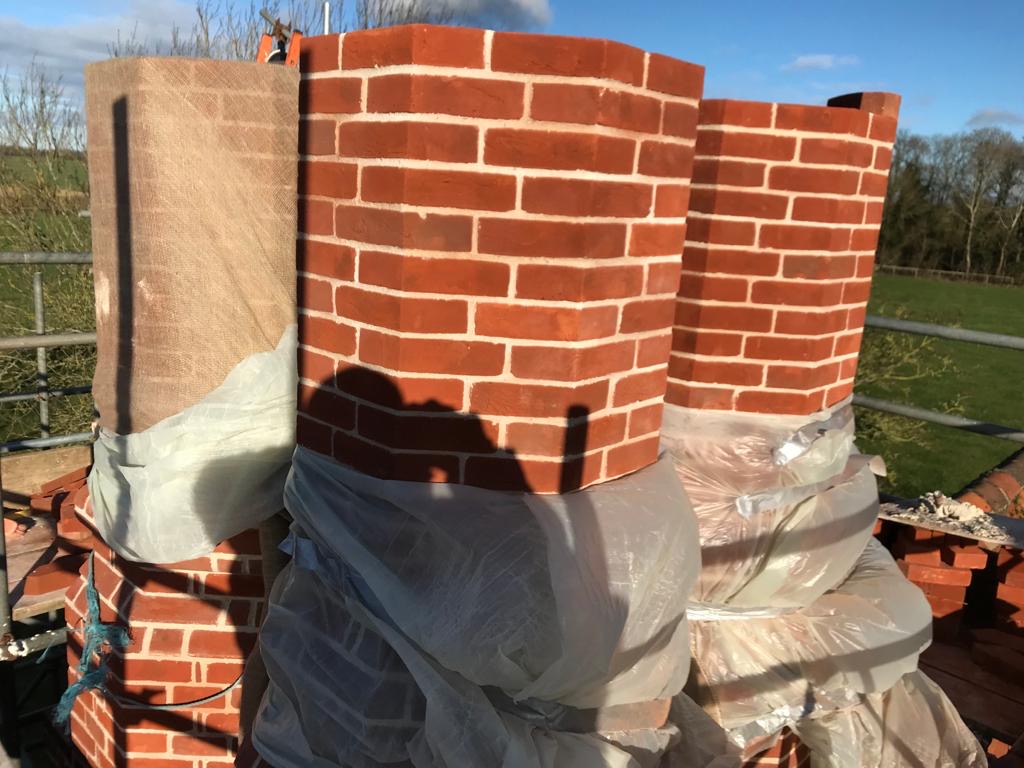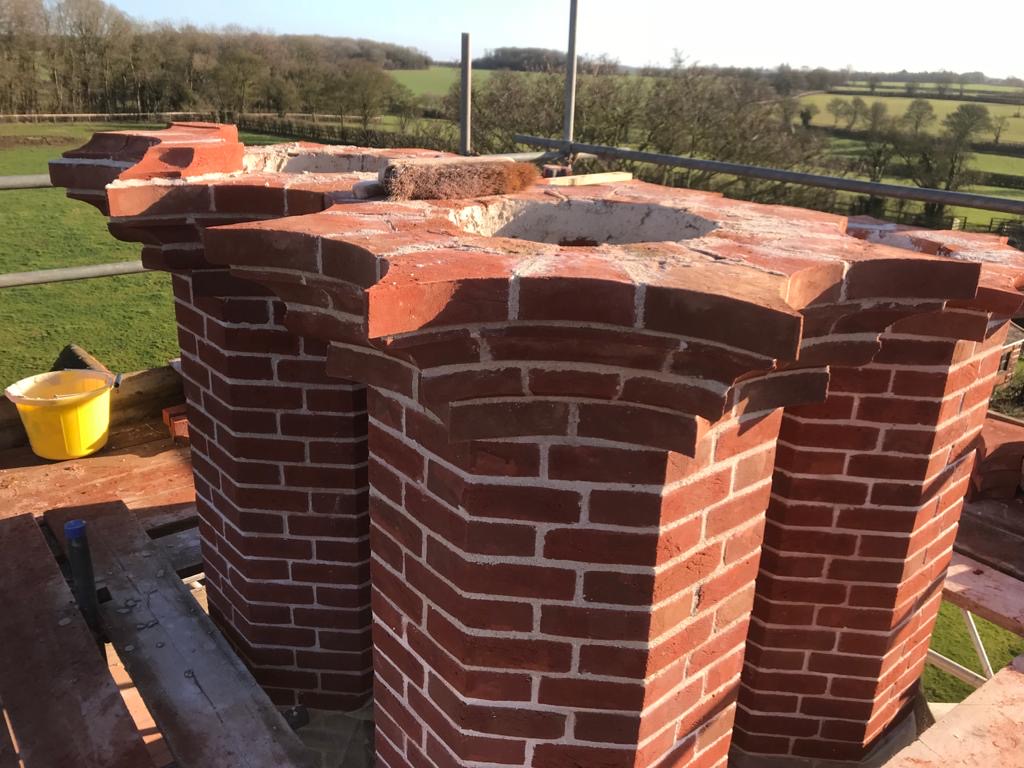 The hard work was worth it, as we think you'll agree that the end result is truly stunning!